After a few hours exploring, it was time to head back to the airport, fingers-crossed the infamous traffic jams would not materialize. The ride was smooth for the most part, and we returned to the terminal with plenty of time to prepare for the next flight.
Passengers need to clear security first before entering the check-in area.
I had checked in already on arrival from my previous flight, so it was a leisurely walk to see what airlines are operating here. Indonesia has many smaller carriers and the country is still trying to ward off the negative image from the EU flight bans which have been partially lifted.
Premium passengers get a more secluded area for check-in.
Shops and restaurants start behind the counters. No additional security exists here, and the gate areas already start afterwards. It was a bit weird to sit at a bench near the gate without going through official security.
What is this deadly cuisine doing in Indonesia?
Indonesians love fried foods.
With some time to kill, I browsed the shops to see what souvenirs are available. I presume this is some sort of fish product?
As sun set, airport staff handed out food boxes to devout Muslims to break their fast. I peeked inside and they contained bread and water.
The terminal building is designed like a resort. The central axis had a lot of seats and the actual gates are in the satellite wings. Official security takes place along the bridges to the wings.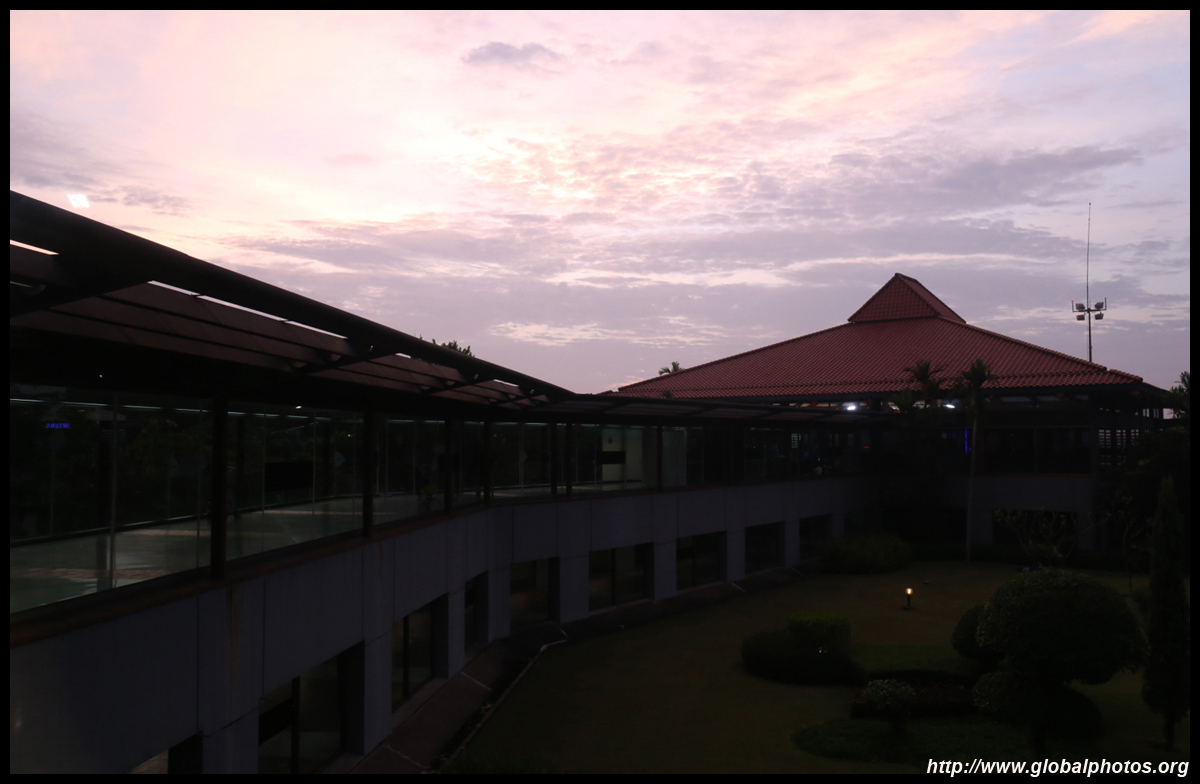 This gutsy adventure luckily went well, as most advice indicate a 6-hour transit should be spent at the airport or a nearby mall. It seems the city cleared out for the holidays, so a short trip to Old Batavia worked out well. Hopefully, I can explore more of the newer parts of the city on my next visit!